The word "resolutions" carries a negative connotation for me. Typically, the phrase following the reference to this word goes along the lines, "That will last two months…" It might be semantics for me, but I have found the need to refocus my view for 2014.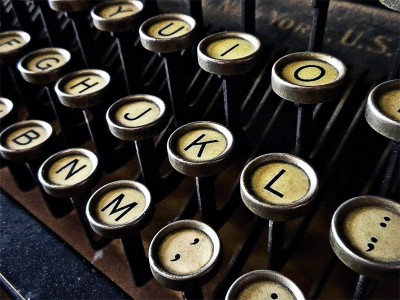 Because of my aversion to resolutions, I have turned towards "practices." Practicing implies a daily routine, rhythm, or ritual. A person can come back to practicing  even with time away.
Over the last few weeks, I have compiled a list of practices for 2014. This list represents a lens through which I want to reflect on my growth throughout the year. Perhaps, as you think of 2014 you may want to adopt your own practices:
1. Disconnect Digitally for 4 Hours a Week
My friend Jeff coined a disorder- Text Message Anxiety (TMA or short). This last year, I defaulted towards checking updates, emails, and text messages. Think of this, how many times did you find yourself with a group of people and everyone was checking their their phones? The times I have put my devices away, I have been able to focus more on the conversation present.
2. Take More Walks
Winter in Rochester does not always facilitate the best conditions for walking. Yet, there's something about clearing our heads by being outside. Also, my wife loves to walk and I'm looking for ways for us to connect together.
3. Schedule the Year
I tend to think through schedules within a week frame. Often, I over scheduled a weekend or day, because of a lack of foresight. If we can understand the flow of the year with the chaos and lulls, then we can better plan for rest or miscellaneous activities.
4. Invest into People
Dr. Bob Rhoden says, "I want to add value to people." Those words have stuck to me. God has placed people in our lives not only to help us grow, but for us to invest into their growth. Most of the time this means creating space and time for others.
5. Experience Solitude
Extroverts struggle with taking time alone. Even when we have alone time, we add noise. Thomas Merton, Henri Nouwen, the Desert Fathers and other theological voices invite us to step away from our normal routines listen to our lives and God. Far more than just disconnecting digitally, it takes solitude for extroverts and introverts to perceive their spiritual formation.
6. Write More Notes
Nostalgia, the quintessential feeling of receiving a hand written letter or card. Writing a note communicates to people the time you have thought about them. More than merely saying we care, we can give a tangible expression that we believe in other people.
7. Less Sarcasm
A few friends have shared how they want to tighten up their jesting words. I have been challenged by this. "Busting chops" might not always build friendship. Our words significantly affect the people around us, so this might be a good time to evaluate our speech.
So what about you? As you plan for 2014, what are the practices you are hoping to start this year?