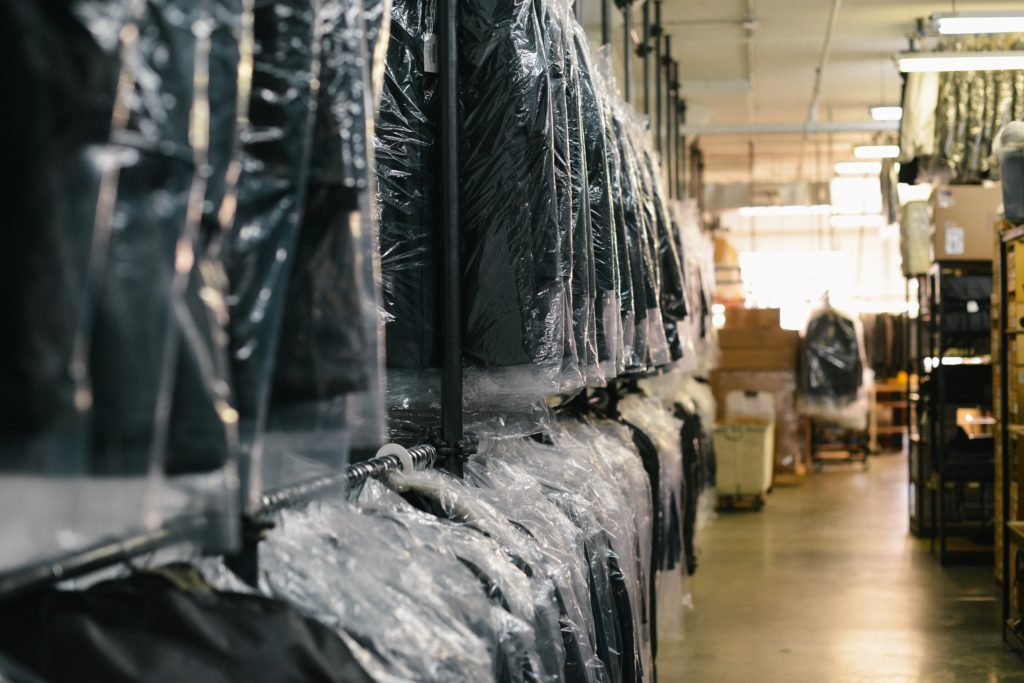 Today's guest post comes Scott Savage. He serves as a Teaching Pastor at North Phoenix Baptist Church. His family includes his wife Danalyn and three toddlers. I met Scott last summer at a family get together, because our wives are cousins. You can follow his blog at http://www.scottsavagelive.com/.
Have you ever watched anything on the Animal Planet channel? You know, one of those scenes where a pack of lions attacks
I saw a similar scene one day when I was looking for new jeans. I drove to a shopping center near my apartment in Central Phoenix. The strip mall houses a Last Chance store. Last Chance is an outlet for Nordstroms, a high-end department store. Nordstroms sends their unsold goods to a few Last Chance stores around the United States, where one can find high-end garments at ridiculously low prices. Items you'd pay $100 or more for in Nordstroms, you can pick up for $15 or $20. I read a newspaper article a couple of years ago about Last Chance customers who make tens of thousands of dollars each year buying items at Last Chance and reselling them online.
Purses are popular items to flip, but shoes and suits can be steals too. My wife refuses to shop there – the tightness of the racks and the crowds of people stress her out. I love going – to people watch as much as to hunt for deals.
On the visit I mentioned earlier, I had a remarkable experience. As I came down the escalator, I saw a group of women descend on a recently opened stash of Coach brand purses. They were like the pack of lions I witnessed on Animal Planet. Where was Morgan Freeman to give commentary? Soon security intervened between the two women.
The reaction of the women reminds me of the way we often respond to the idea of forgiveness. Several years ago, I led a teaching series on forgiveness as a college pastor. I felt like it was a relevant topic, but I didn't expect it to be such a divisive one too. If you had observed the discussion which followed my talk, you would've thought I had suggested the world was flat. The feedback was intense!
I had been working with many of these students for years. I thought I knew them, many of them were mellow, even reserved in group discussion. However, suggesting they forgive the people who wounded them seemed unreasonable. I learned a lot from that teaching series and discussion group. I've been studying human responses to forgiveness ever since.
One of my takeaways from my study has been nearly everyone has someone they're struggling to forgive. Almost all of us have hangups about forgiveness. In first discussion session with my students, Matt couldn't stomach forgiveness because he felt like he had to forget the wrongs done to him. Elizabeth felt it was a lot more complicated than just deciding to say, "I forgive you." She had said those words but still felt like she hadn't truly forgiven the other person. Michael couldn't imagine reconciling with a girl who hurt him. Therefore, he couldn't forgive her because he saw them as inseparable.
How about you? Do you have someone you're struggling to forgive?
I believe one of our greatest stumbling blocks to true forgiveness are the myths we believe. Matt, Elizabeth, and Michael struggled to forgive because they believed myths about forgiveness. They said, "if this is what forgiveness means, then I cannot forgive." If I had a time machine and could go back in time, I'd respond differently to them. I would say, "if that's what forgiveness means, I wouldn't forgive either. But I think you misunderstand forgiveness."
If you're struggling to forgive, I wonder what your stumbling blocks are. Why can't you get over the hump? I'm curious if a forgiveness myth stands in your way, as it did for my students.
Over the last couple years, I began assembling a list of forgiveness myths I heard from people. The list now includes ten myths which have kept people I love from discovering the freedom of forgiveness. I believe the tragedy of unforgiveness is that we end up missing out while those who hurt us move in with their lives.
Anne Lammott, a writer, once said, "Refusing to forgive is like drinking rat poison and expecting the rat to die." Unforgiveness is toxic, for us not for those who wounded us.
I wrote my new ebook, Forgiveness: From Myth to Reality, for all the people I've talked to since that original college discussion group. I don't want any of us to miss out on the freedom we can discover when we forgive. What a tragedy it would be if we avoided forgiveness only to find we were avoiding a myth, not the real thing!
As a thank you to Peter for allowing me to share on his site, I'd like to give you a free copy of Forgiveness: From Myth to Reality. Click here to get your free copy. My prayer is you'll unearth the myths you've been duped into believing and discover the reality of true forgiveness. You deserve the freedom which comes when you forgive.
Photo credit by m0851.