He sat at his wits' end in a cave. As quickly as his success had entered the scene, rejection banished him to the wilderness. We can easily discern God's will when all the pieces line up. It becomes a different story in the face of opposition coupled with our exhaustion and burnout. There he sat debilitated by his fear and loneliness.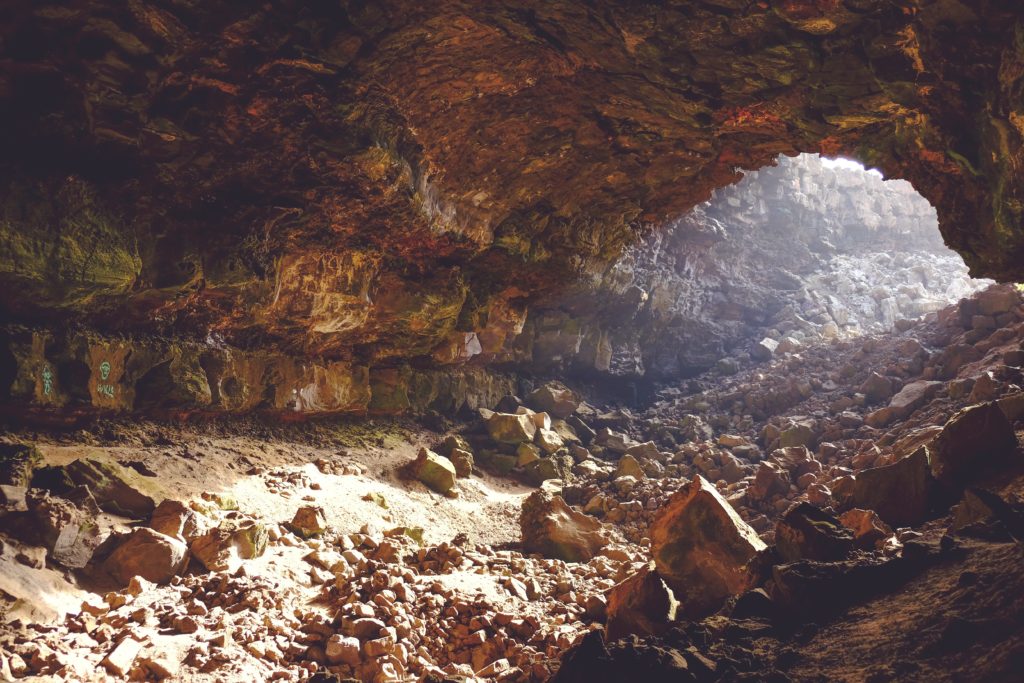 I remember reading this passage as a seventh grader. That awkward time when nothing falls into the middle; you experience life in the extremes of elation and despair. Looking back to those experiences seem mild today but critical at that present moment.
Elijah at his wits' end and the seventh grade me wonders how God responds. Then God asks a question, "What are you doing here, Elijah?" (1 Kings 19:9)
He let's loose. He reminds God of his loneliness in the cave. It seems that with all the activity from the previous passages – the miracle on Mount Carmel (1 Kings 18:16-45) and the banishment from Jezebel (1 Kings 19:1-2) – had caught up with Elijah.
Have you been there? The circumstances of life leave you alone at a cave. When you finally have a moment to stop, you look for God. Hoping for an answer, He asks a question. We really want God to fix our circumstances and radically change the situation. Most times God moves a little slower than we would like.
Questions allow us to share what's really on our mind. Then again questions frustrate us when we want answers. Perhaps, in the moment of crisis, God knows we need less impetuous action and more thoughtful waiting. If anything, questions slow us down.
God asks Elijah to wait for His presence. Not the invitation that a seventh grader in crisis wants. Not the direction an exhausted prophet hopes to receive. Not the command exasperated parents desire in the chaos of child-rearing. Not the advice for those in conflicts within relationships. Not the professional consultation to implement in our jobs. Waiting seems so unnatural in these moments.
Then God sends an earthquake, but He's not in the earthquake.
Then God sends the fire, but He's not in the fire.
Then a whisper. Yes, a mundane and ordinary whisper. He's in the quiet (1 Kings 19:11-13)
Elijah, seventh grade me, and the rest of us can look for God in the wrong places – we want the quick and efficient miracle to our crisis. Often, His best work comes when He asks us to wait. Examine our motives. Recalibrate our hearts. Then we can begin to see clearly.
As we begin the week, you might find yourself in a cave like Elijah. Take the time to wait for Him. Perhaps, He wants to work in you before working in your crisis.
Have you ever experienced a time like Elijah, when God called you to wait? What was that like and what did you learn from it? Share in the comment section below.
Photo credit by Ksenia Kudelkina.