How would you describe 2016? If you Google "2016", you'll see one of the top searches was "2016 the worst year ever." Some of these articles go back to this July, not just the recent days of December. This year has been mired in social media arguments, political unrest, and a lack of empathy to say the least.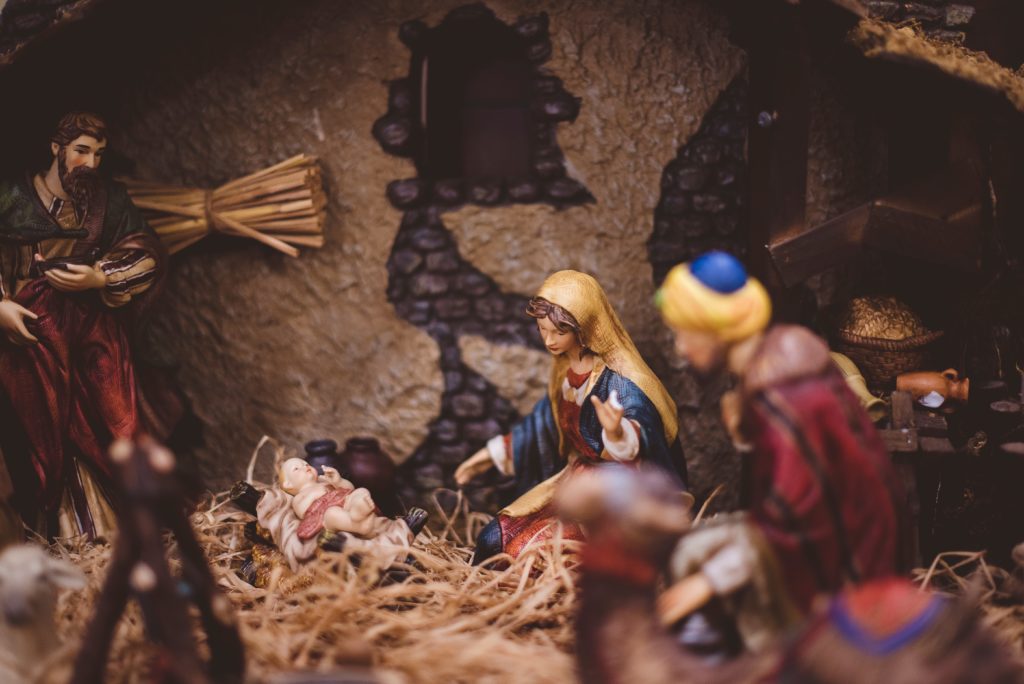 All of 2016 has led us to the December Christmas season. In a time of thoughtful and spiritual reflection, our minds can race through the anxiety and at times even anger from the last eleven months. The idea of Advent, Christ's coming, seems so distant from the chaos of the world around us.
Recently, I sang "Silent Night." Two lines of the song stopped me:
All is calm
All is bright
Questions emerged in my mind. Was it really all calm? Was it really bright? These questions seem fodder for theologians to debate late into the night. Part of the cynic in all of us asks these questions, because our current reality may not match the lyrics.
The Christmas story disarrays the characters. Mary has to explain the meeting with an angel and an unforeseen pregnancy. Joseph has the same problem. This couple then gets displaced from their current residence to Bethlehem. They find lodging in a stable as opposed to a room. They would later escape to Egypt because of an evil ruler. We could include the shepherds and the kings who got re-routed to see Jesus.
"Silent Night" offers us the radical message of hope. A hope based on Jesus, the Messiah, entering the world of chaos. Rather than elevating His heavenly power to become an earthly king, He steps into the disarray of the world as a powerless baby. That's Good News because He has walked where we walked, especially in 2016.
What Mary and Joseph experienced and what 2016 has brought us is the Savior stepping into the darkness with us.
Celebrating Christmas in 2016 is much more than the presents, tinsel, holly, and feel good notions. It's hope for people stuck in this year's reality. Looking for the bright and the calm has less to do with the present circumstances, and more to do with the deeper significance and meaning of "God with us."
Whatever 2016 has brought, let the Christmas season move you beyond the current chaos to the reality seen in the Gospel. The Savior born in an unexpected context brings us hope in His death and resurrection.
Photo credit by Ben White.