What are the things you define your life by? We deem certain accomplishments, ambitions, or goals as our future signature moments of our lives.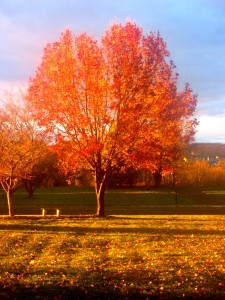 I created a few definitions in my life. My mind has wandered into the possibilities of these. At the heart of the wandering is the hope for recognition, the want of acceptance, and the internal peace of success. Many of us have a dream only to find us waiting or concluding it will never happen
What if God for your own good is releasing you from those expectations? What if He has something better for us than we could ever imagine? What if He is aligning us to who He has called us to be as opposed to who we think we should be? These complicated questions remind us that God's timing and motivations for our lives differ from our own.
Autumn started this past week in Upstate New York. This season combines the beauty of vivacious colors in the harvest and leaves with the sense of ending in regards to cooling temperatures leading to winter. Often our lives like this. The waiting or closing of an ambition invites us to step back and see the beauty of where God has us right now.
What have you discovered in this season of waiting or redirection? What are other lessons fall has taught you?