The fog lifted Saturday morning over Canandaigua Lake. The lifting provided the view for one of the best regions of Upstate New York to experience the fall season. Northeastern Seminary hosted our annual All Seminary Retreat at the Notre Dame Retreat House overlooking this site.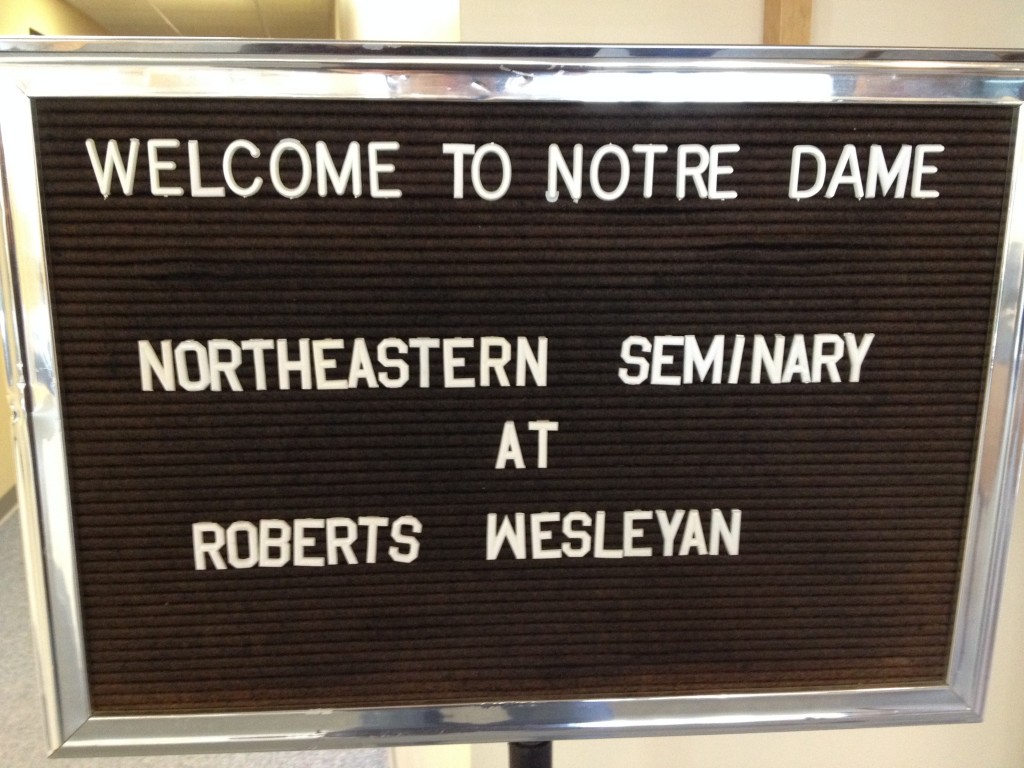 Dr. Cherith Fee Nordling, daughter of Dr. Gordon Fee and professor at Northern Seminary, was the featured speaker of the retreat. Her two sessions explored the Image of God, the relational aspect of Christ with ourselves. Here four thoughts from the retreat:
1. "You are not just saved from sin, but saved to life in Christ."
Dr. Nordling challenged the presuppositions of the story of the Gospel. When we over focus on the Cross, then we can miss the reality of living the Resurrection. Often, our view of the Gospel falls more in line with sin-management and behavior modification. The Resurrection of Christ implies restoring us to what He intended us to be. We are on a journey to become more like Christ.
2. We have an underwhelming understanding of the humanity of Jesus Christ.
She made this statement, "We see the Apostles in Acts doing a lot of the same things Jesus did in Luke." The humanity of Jesus reveals to us how our lives look empowered by the Holy Spirit and the Apostles live this out in Acts. The life of Christ embodies what our lives can look like with fully trusting in the work of God.
3. Examine the list you make for your life versus the one God has given you.
This thought came from a passing comment during her session. I have created more lists of plans and goals, that perhaps Christ has never called me to do. Matt. 11:28-29 refers to the load He has called us to carry. Becoming more like Christ means living with His expectations for our lives.
4. Create the space for silence and solitude.
For many of us silence does not come easy. My mind wanders and I struggle with no noise. Practicing silence creates space to listen to God. The Norte Dame Retreat House provided a picturesque scene to experience the presence of God.
As we begin this week, how is God speaking to you?