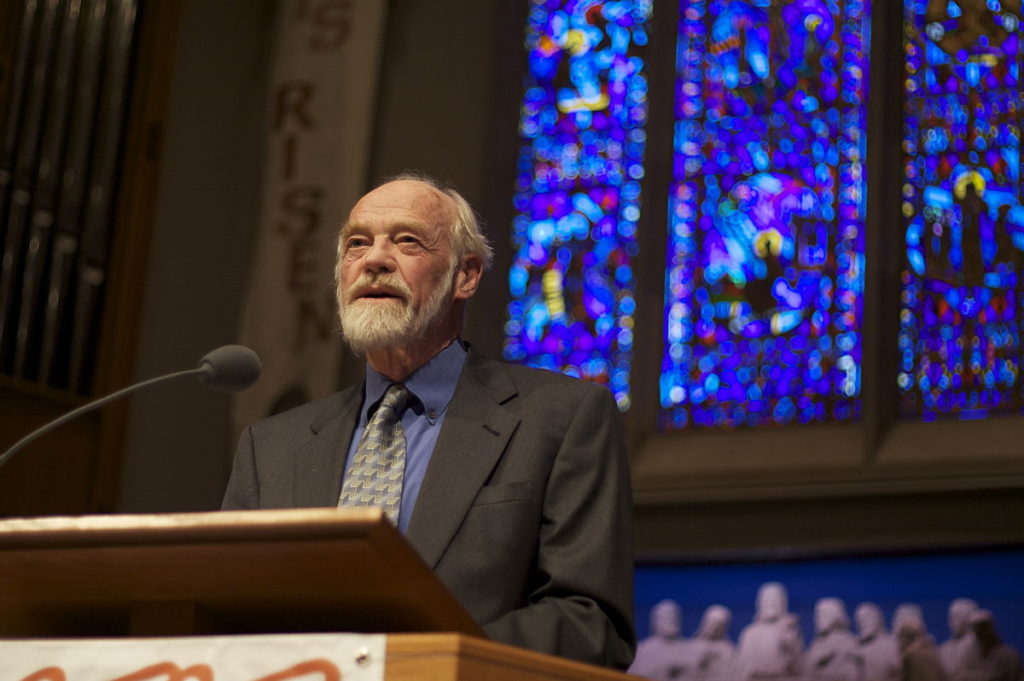 When I heard the news of Eugene Peterson's passing yesterday, one word came to my mind: coincidence. The man who exhorted pastors and leaders to rest entered heaven on his Sabbath on Monday. The pastor to pastors received his promotion to heaven in October, when we celebrate pastor appreciation month.
Personally, his passing reminds me of my Grandma who went to heaven this year also. Both people have had a profound influence on my life.
The first time I encountered Peterson came during my college summer internship reading Eat this Book. This work and his subsequent works I read afterward challenged me the same way; he challenged me to encounter Jesus and scripture authentically in my own heart and life. The occupational hazards of many pastors and leaders result from dismissing God's work in their own lives.
My friend Harry spent two weeks with Peterson on a retreat. He wrote about the impact on his life in a blog post. One thought Harry shared resonated with me. In a world where pastors have the responsibility to care about leadership, metrics, and growth, Peterson in his writings and sermons grounded pastors to love people and experience Jesus through Sabbath, silence, solitude, etc. Each leader needs both voices in their heads.
Peterson reinforced what I learned about pastoring from one of my mentors, Ron Piedmonte. Pastor Peidmonte encouraged me by his words and actions to commit to loving the people of the church for as long as God had me there. Below Peterson said this in his memoir The Pastor that has grounded and inspired my calling:
I saw myself assigned to give witness to the sheer livability  of the Christian life, that everything in scripture and Jesus was here to be lived. In the mess of work and sin, of families and neighborhoods, my task was to pray and give direction and encourage that lived quality of the gospel — patiently, locally, and personally. Patiently: I would stay with these people; there are no quick or easy ways to do this. Locally: I would embrace the conditions of this place — economics, weather, culture, schools, whatever — so that there would be nothing abstract or piously idealized about what I was doing. Personally: I would know them, know their names, know their homes, know their families, know their work — but I would not pry, I would not treat them as a cause or a project, I would treat them with dignity (pg. 247)
I'm grateful for the influence Peterson has had on my life. His legacy inspires people to experience Jesus, the gospel, and scripture in the real, raw, and everyday rhythm of our lives.
Image by Clappstar / Wikimedia Commons
---
Also published on Medium.